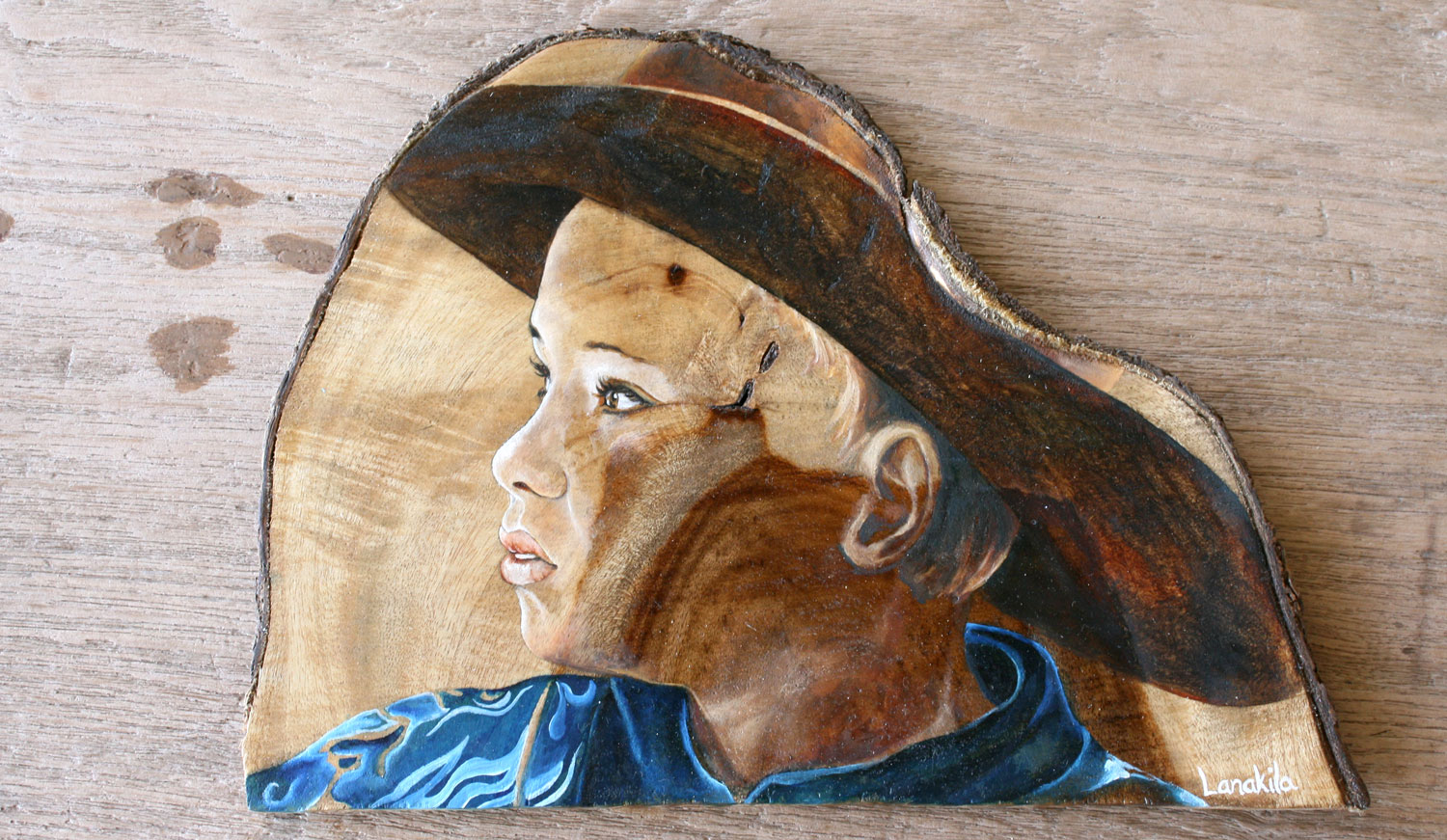 Self Portrait
Self Portrait made from a custom rubber stamp and ink. Senior year Baldwin High School 1996.
Morrison
Jim Morrison oil on canvas. His eyes follow you. The original is in the hands of Noah at A Makebelieve Company, AMBC Hawaii.
Passion
Oil on canvas 36"x48". Heavy palate knife texture on his hands and background complement the smooth glazes of her skin.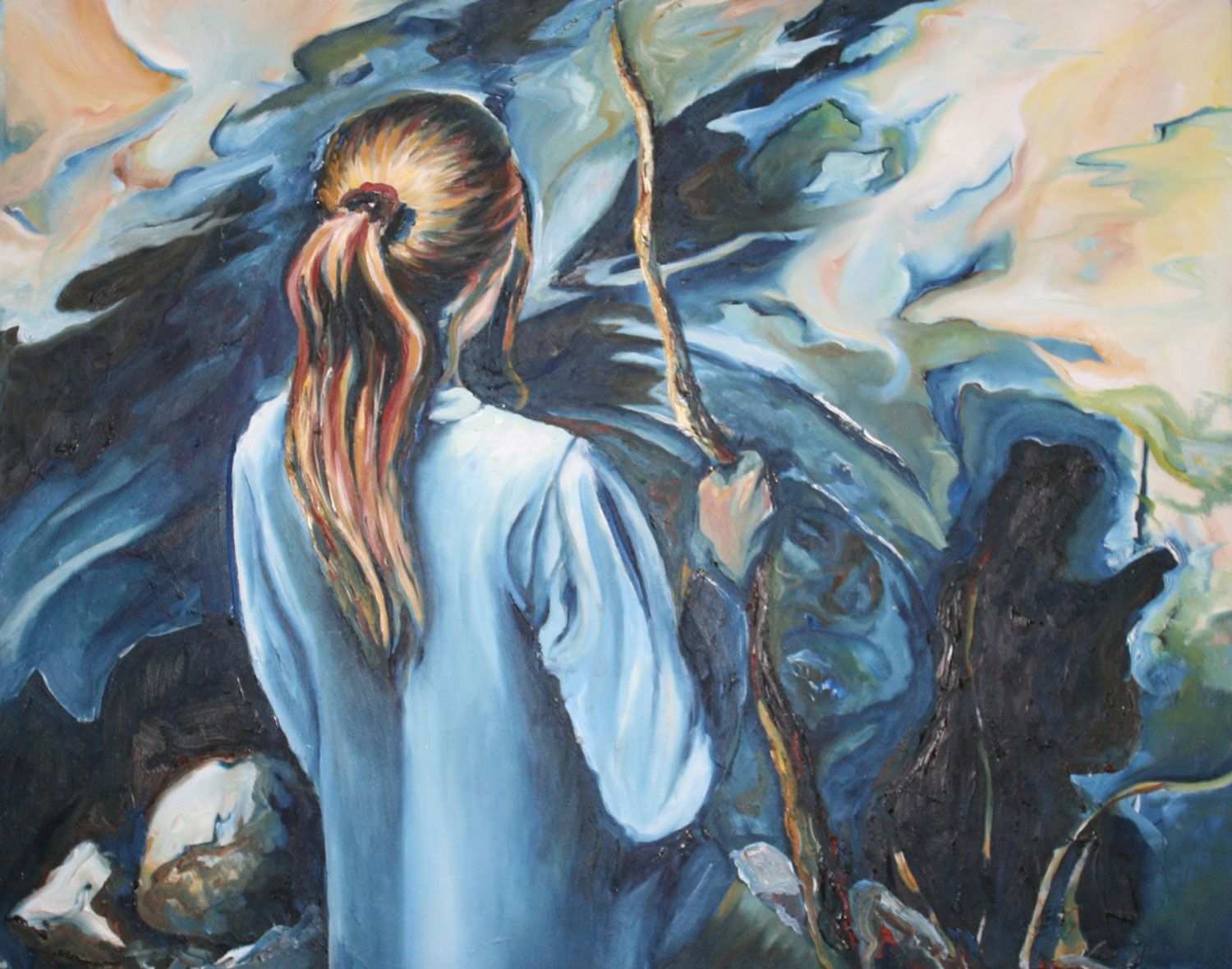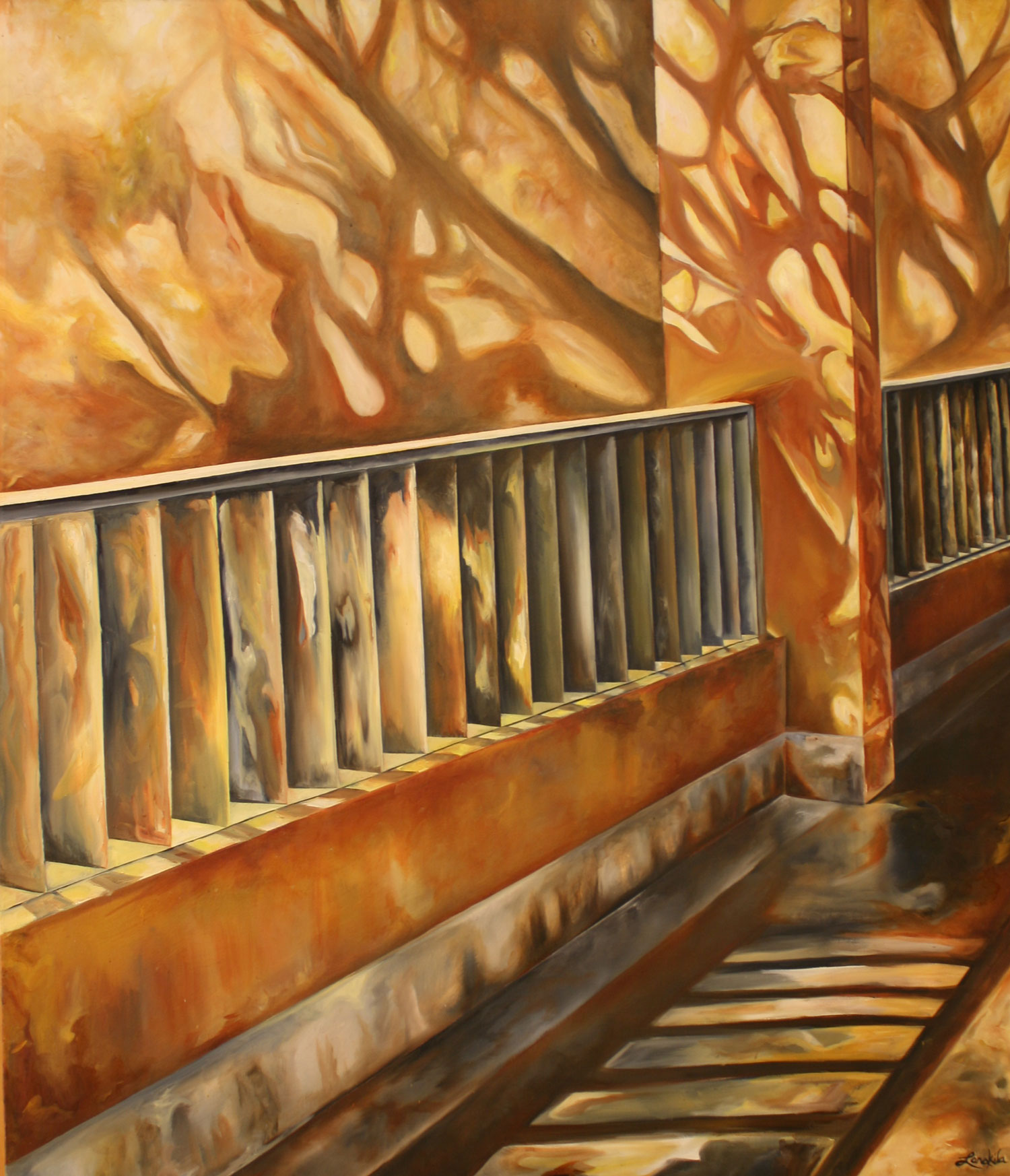 Enlightened Corridors
Corridor at The University of Hawaii at Manoa third floor painting studios. Oil on canvas 36"x42".
Koa Paintings
Lanakila Creations has developed painting and glazing techniques over exotic woods. The translucent glazes allow the natural wood grain to dictate the imagery.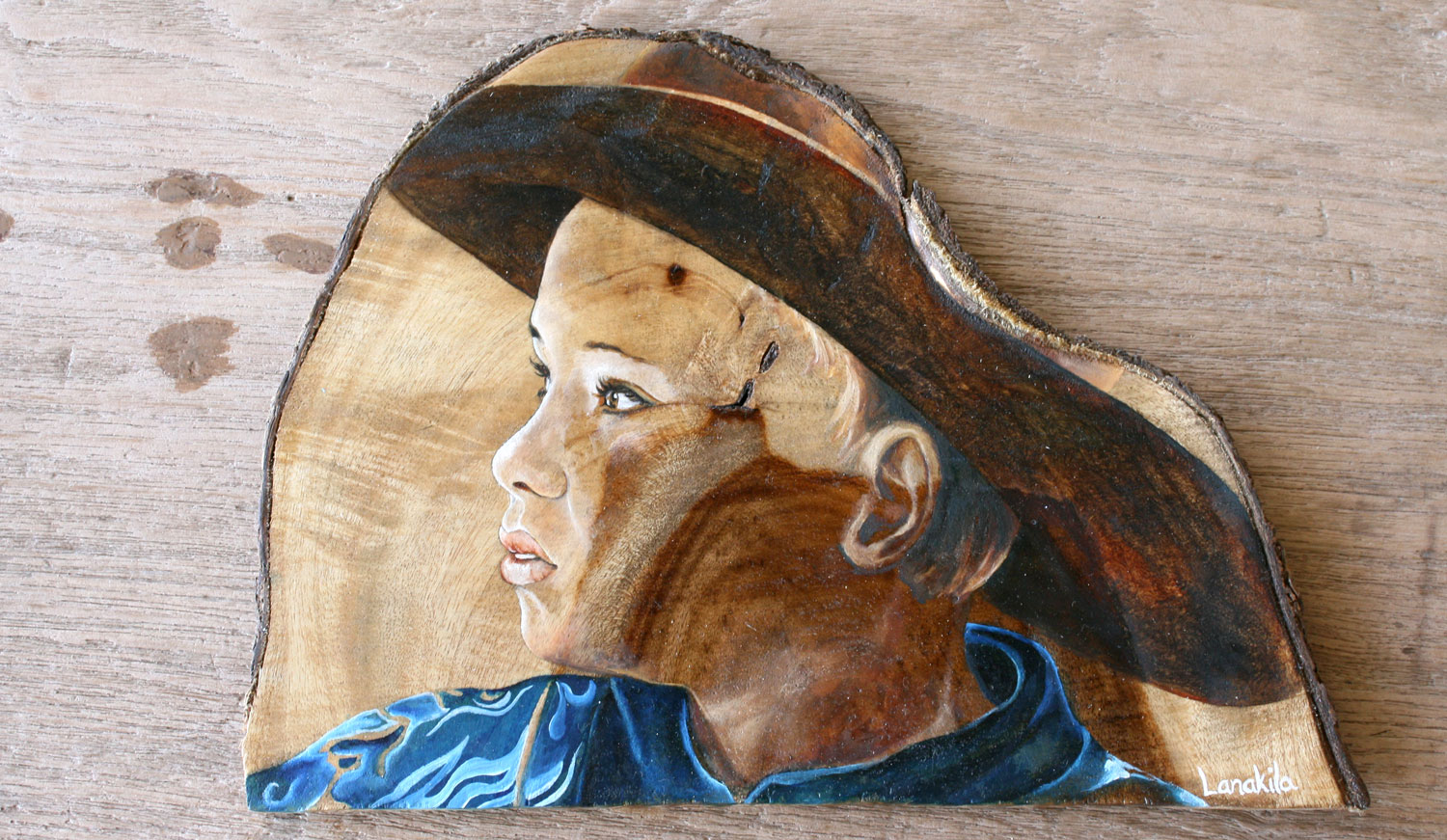 Contemporary Art
This is a collection of Lanakila Creations's contemporary pieces on canvas.
Hawaiiana
This is a collection of Lanakila Creation's Hawaiiana pieces on canvas.