Kupu Hou Endemic Species Mural
This yurt mural showcases over 75 native plants and birds of Hawaii. The imagery starts in the high elevation rain forest. Then it guides you through the lower elevation streams, wetlands, sea cliffs, and coastal regions. Finally it ends up at the high elevation dry lands and Summits of Maui.
This Yurt is located on the Kupu Hou Organic Farm in Kula Maui. The mural imagery has been turned into a book with the intention of preserving Hawaiian culture.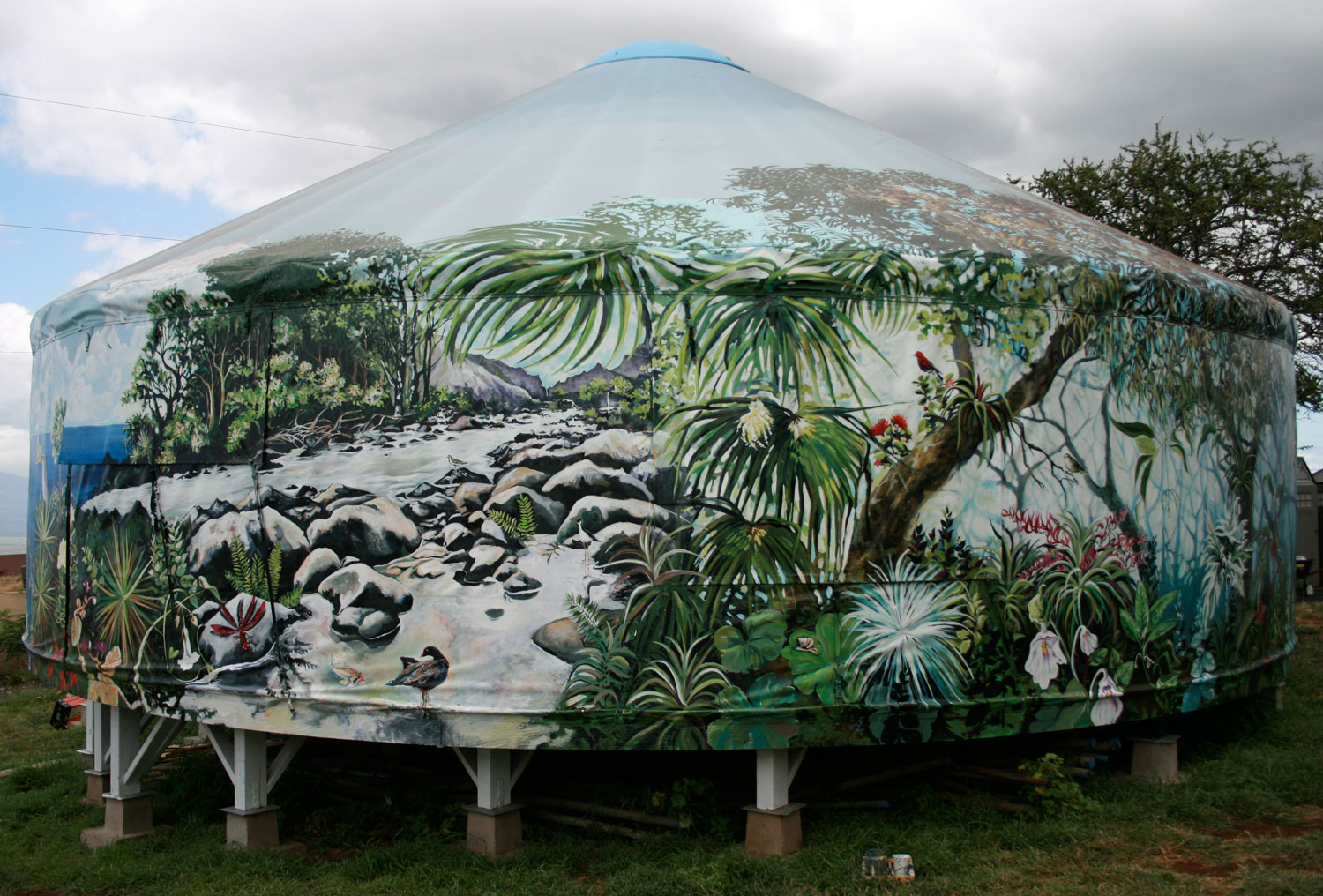 Makahiki Mural
The Makahiki is a time of abundance, peace, and prosperity in the Hawaiian Culture. The mural starts in the high elevation Hawaiian rain forest depicting myths and legends of ancient Hawaii. The Makai (ocean side) recreates traditional fishing ponds and touches on the importance of voyaging culture with subtle constellations disguised in the splashes of the water. The final panel has a young man casting a net in the direction of the princess on the other side of the room. This alludes to the legend the naupaka flower, a common native flower abundant on Hawaii's coast lines that appears to have been sliced in half. The naupaka has a variety that grows near the ocean and another variety found in the high elevation rain forest. In this legend, star cross lovers each represented by the half flower are able to come together to create a complete whole. The lovers came from rivaling villages and could not be together explaining why the naupaka appeared to be sliced in half.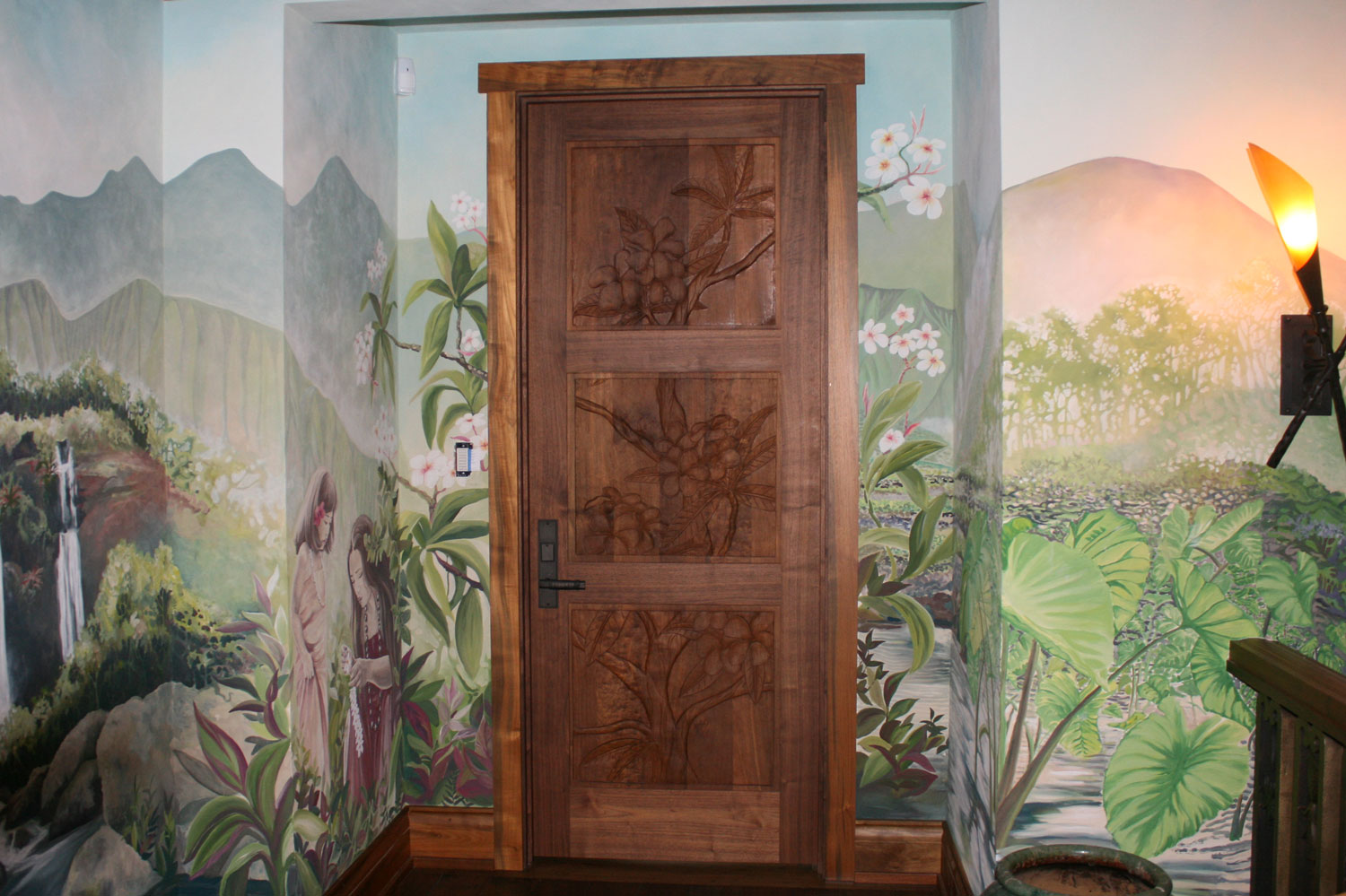 Whole Foods Mural
One of the most public pieces of Lanakila Creations's artwork can be seen at the Whole Foods Market in Kahului. Checkout the mural when you grab lunch at Whole Foods next time.
Makena Mural
View of the south side of maui from the condo.
Wailuku Mural
Lanakila Creations donated time and paint to bring together the community during First Friday celebrations in Wailuku. We painted in the beer garden inviting the community to participate in this cultural mural. This space is used for non profit organizations to raise money for their causes.
Makawao Mural
This mural was the beginning of the Maui Beautification Project. Inspired by the gift of giving and the beauty of Maui, Sarah Dickens and Lanakila Creations decided to paint murals over graffiti depicting Hawaiian culture and environments. The young woman in the mural was an activist protesting the bombing of Kaho'olawe. To the right is Queen Liliu'okalani, the last reigning monarch of the Kingdom of Hawaii.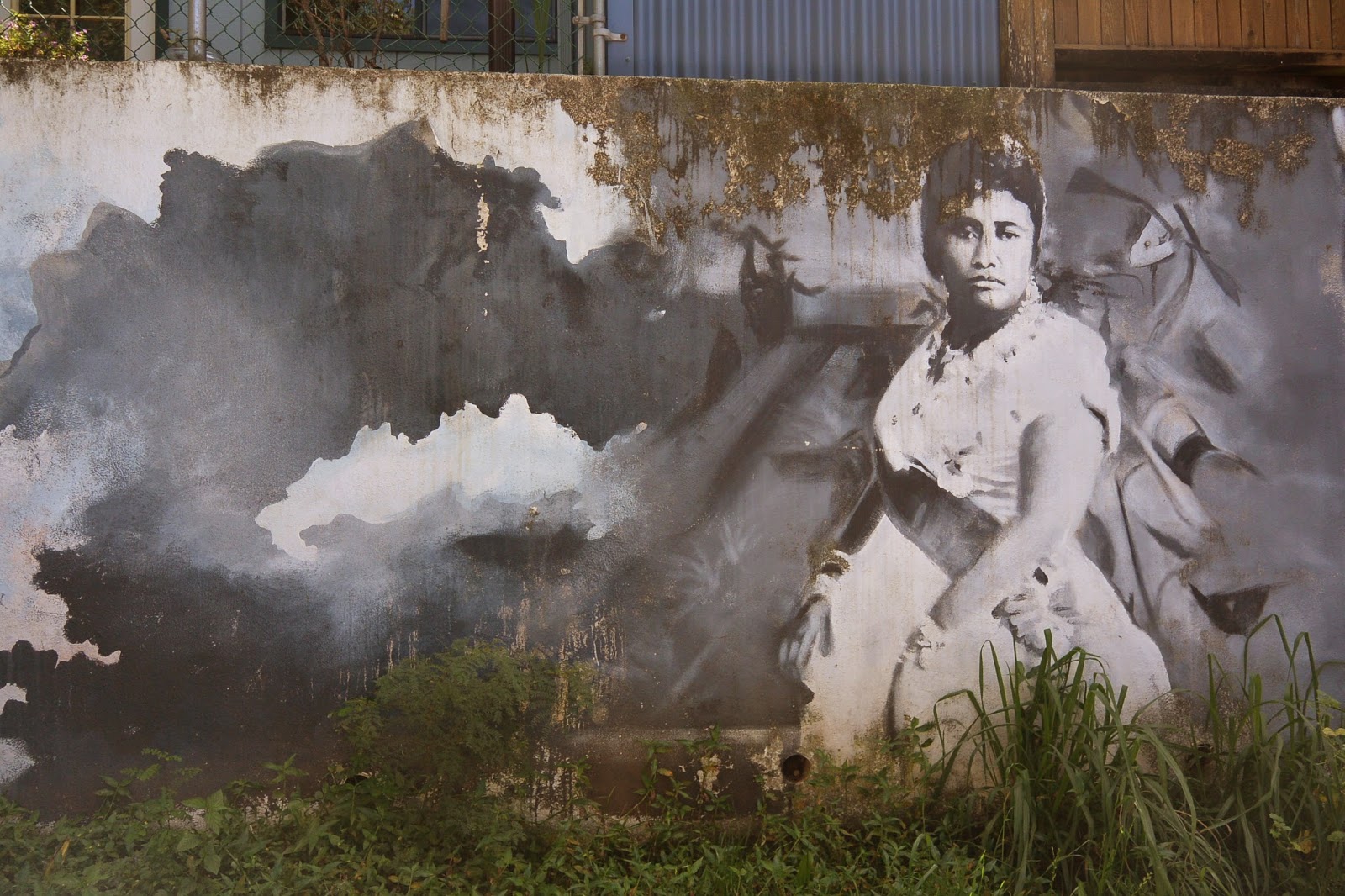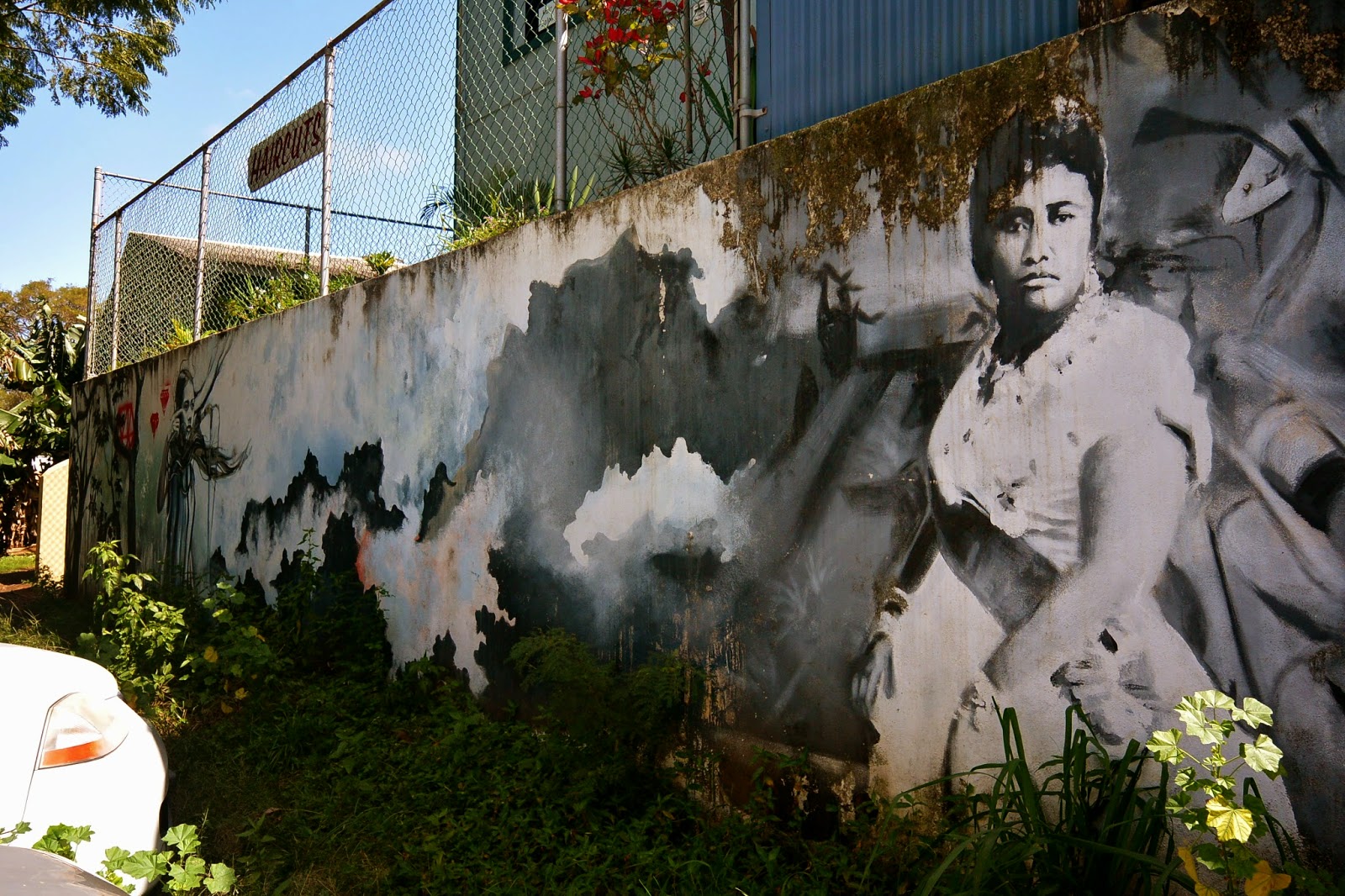 Kuau Mural
Lanakila Creations, Sarah Dickens and Julian Vogel of World Peace Walls created the mural for Kuau Mart on the north shore of Maui.