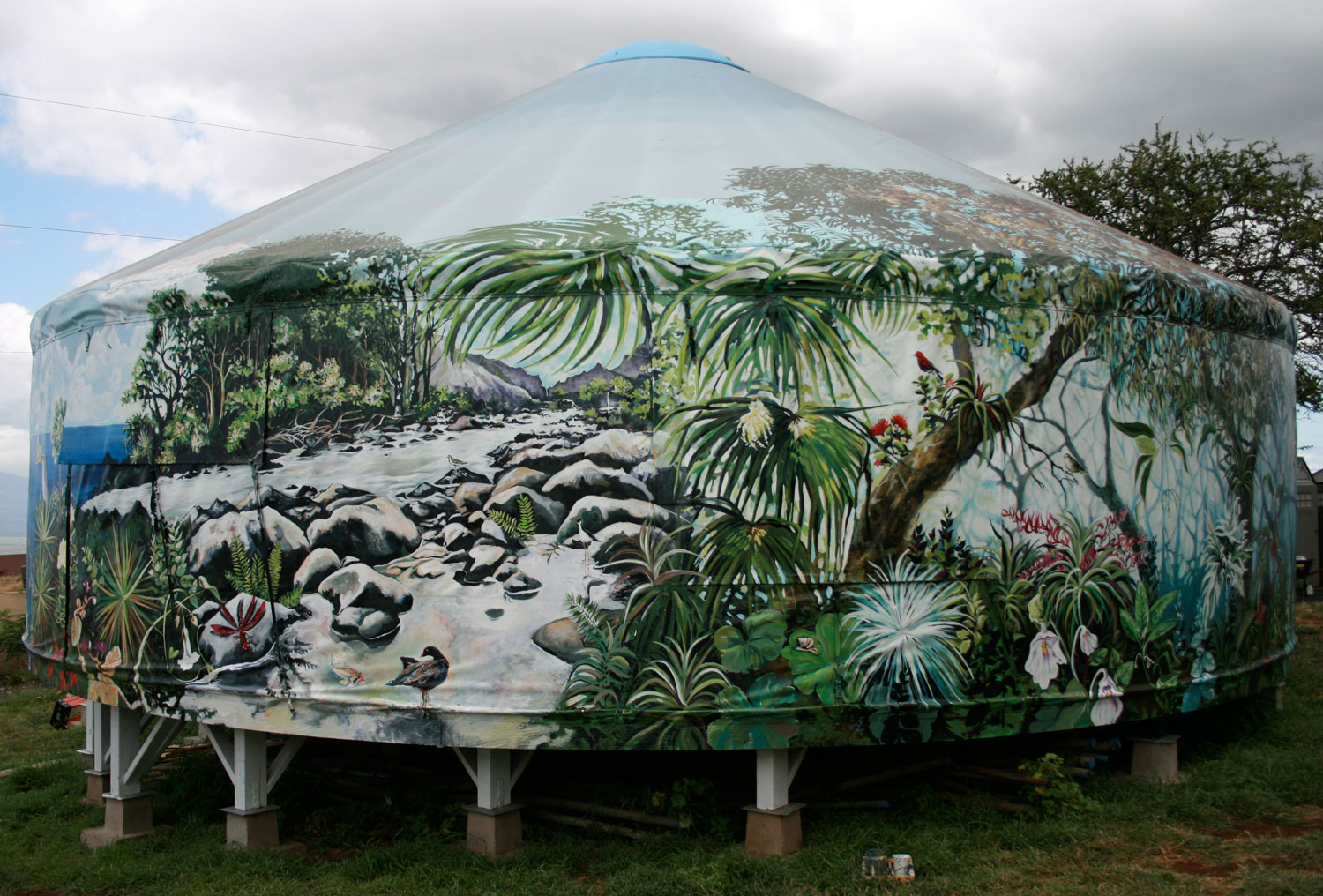 Kupu Hou Endemic Species Mural
This yurt mural showcases over 75 native plants and birds of Hawaii. The imagery starts in the high elevation rain forest. Then it guides you through the lower elevation streams, wetlands, sea cliffs, and coastal regions. Finally it ends up at the high elevation dry lands and Summits of Maui.
This Yurt is located on the Kupu Hou Organic Farm in Kula Maui. The mural imagery has been turned into a book with the intention of preserving Hawaiian culture.