Electrical Faux
These electrical outlets were color and pattern matched to blend into their surroundings. Zoom into the photo by clicking on the info button on the top right corner to experience the exquisite details. Lanakila Creations can turn everyday items into works of art.
Marble Faux on Plexiglass
Faux treatment of plexiglass sheets turn it into marble. Lanakila Creations is able simulate marble from various quarries, Carrara and Sienna marble from Tuscony, Parian and Pentelic marble from Greece and etc.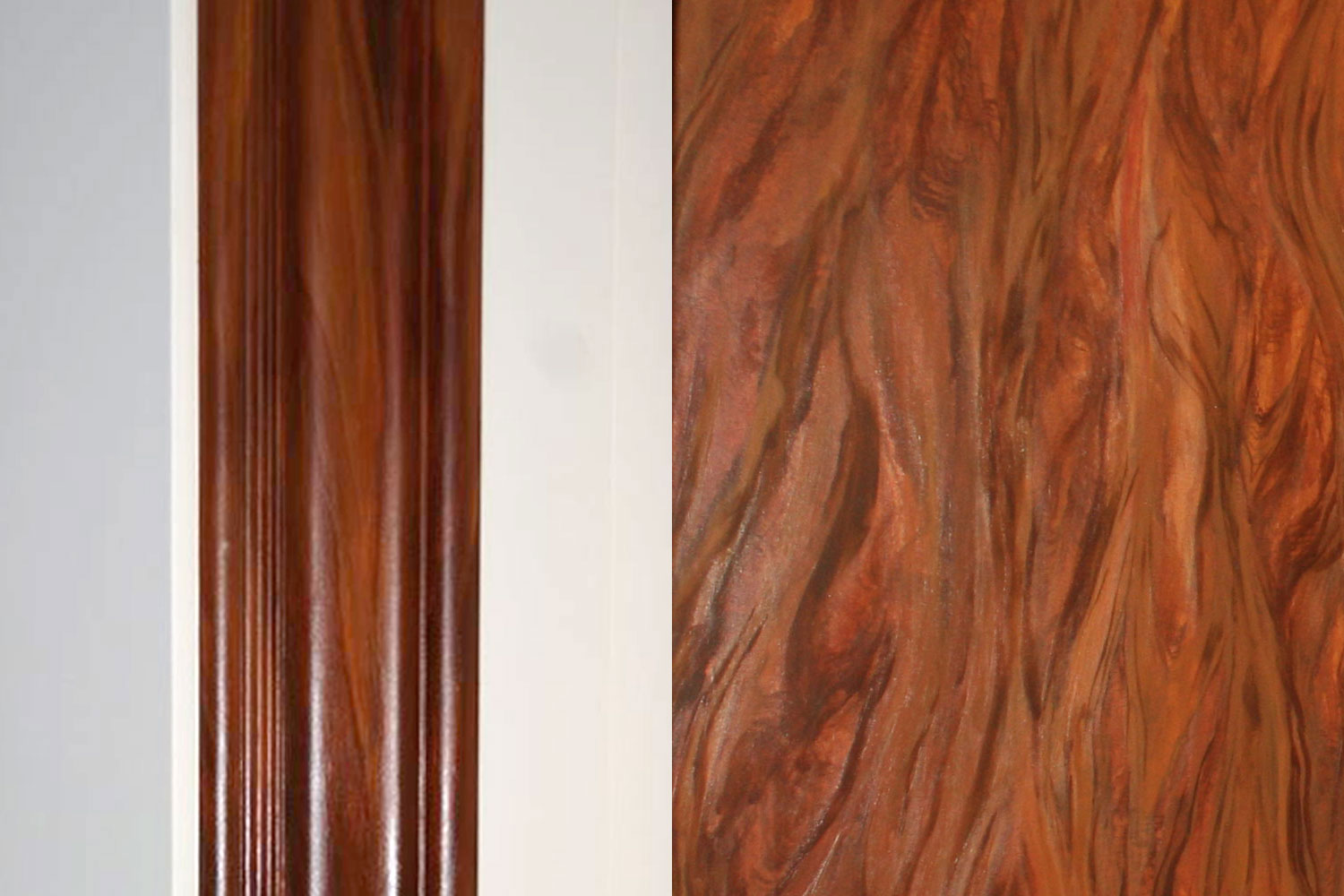 Wood Faux
Wood faux can be applied to crown molding and plywood doors to transform them into pieces of precious woodwork. Lanakila Creations specializes in wood of faux of precious Hawaiian hardwood such as koa, kiawe, mango and monkey pod.
Koa Faux
This is an example of koa wood faux applied to a ceiling beam. The before and after photos show the beauty that Lanakila Creations can bring into a space.
Wall Faux with Mural Accent
Subtle mural accents combined with faux effects instill refinement and charm to a room. Positive and negative space intertwine much like ferns and vines do in Lanakila Creations's murals.
Quartz Faux
Faux effects can be applied to entire rooms. Quartz plaster faux can bring a sense of elegance to a room.
Wine Quartz Faux
Faux effects can replicate quartz plaster of any type of quartz.
Faux
Faux finishing replicates exotic woods, granite, marble and tile over different surfaces. The finish can make electrical outlets disappear into your walls and wood pillars to emerge along the ceiling. Large wall treatments bring a subtle mural element to your room. The possibilities are endless with impeccable control of color, texture and layers. Custom samples are prepared for each project.